Spirit press 28th July 2021
Hell0 all,
Well, much better productive day today I have had. Hope yours went/or is going well too!
Today from new coin requests I have looked at –
APY Vision – (VISION) for Darcy currently $4.38 ATH was $6.54
Does it have good Energy? No Spirit does not think so. Does it have Negative Energy? I get a yes………. I was thinking I would get a maybe or ok but to get bad energy. I got its to do with Elite manipulation, which is not always a bad thing if you can ride their wave to your benefit, I guess. I got this gives a false sense.
So, is it a good investment? Yes, I wouldn't touch it though. Prices for it – 2021 I got yes past its all-time high price and to $9.60. This because of manipulation could still be going up in January I got. Possibly to around $18. Then it will get a drop of about 60% in 2022. Towards the end of 2022 probably 3rd quarter it will recover well and reach $57 is what I got. Longevity is good staying around 2029.
Safe Data pass for Clem is an ICO about to launch its presale in a few days.
Good Energy I got No, Good investment? Yes. So you could buy the presale and make some money as it gets to 0.50 – 0.60. I got told not for me. No liquidity yet but not getting great clarity on it perhaps cause it's new. It's still undecided.
Ok, so I have done a couple of audios below covering some in CR2 with Tarot and plan going forward. I have recorded it as easier to relay the message but have still written in prices for you here. More detail in the audio though.
CR 2 I had already done Matic, UTK in the last post but I mention them also again in the audio. Find here written prices for DOS and Tenx PAY
DOS is currently 0.03. Good Energy= yes, Is it a Good Investment = No Not 2021 – around 0.21 but could spike to 0.30 or maybe hit its ATH of 0.38 but it's really unclear to read. It only drops 30 -40% in the drop/bear market time. 2022 it does better – $6…………. The more I asked about this the messier the info on it. Not easy to read/not wanting to be read, probably cloaked.
Tenx Pay – currently 0.049 ATH $5.22 Yes GE and Yes GI, past all-time-high $7.40 2021 Drop from that about 50% . 2022 end – 3rd Q will get to $33 team has good Energy.
Audios copy and paste into your browser. Listen first – Going into the run – https://drive.google.com/file/d/1sJgATDKdcfOjw-1RLnIqENMTl-aqHPY0/view?usp=sharing
And second UTK,DOS,MATIC,PAY – https://drive.google.com/file/d/1DAT6jiOu6YuEsGuHnmUH6BlNM9kMTZSL/view?usp=sharing
See below my scribble on these when talking with spirit.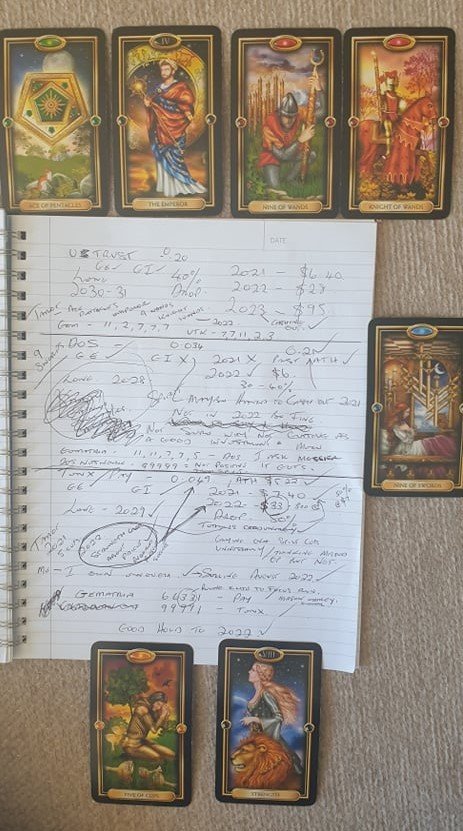 Ok, so today was a productive day and got through a lot with fewer interruptions. I feel happier as we are getting closer and maybe realizing our wealth very soon. A light at the end of the tunnel it feels like…… I am manifesting my new life, what it will look like and yes a new apartment again. This will be an investment in this apartment it is great but not without a lot of interruption and distraction here. I thought my hot water system went this morning, have to wait and see tomorrow now.
Anyway, I strongly advise you to position yourself asap and get on the right side of the unfolding to make the best advantage of it as you can. I think once in a lifetime opportunity I seem to be getting more and more.
Questions for you – Are you manifesting your new life? And not least do you have a cash-out plan?
Namaste blessings, Jule